The rat race is real. Most employees in the working world live paycheck to paycheck. And I'd guess the same is true of the freelance and agency world, except it's a "project to project" situation.
It works like this: You land a project, they pay you to do the work, you pay your bills, and there isn't much left over at the end. If you want to keep eating, you must land another project and repeat the cycle.
It's not a particularly enjoyable cycle, either. When work is slow, you starve. Steady work makes you feel happy and confident, but stress often overshadows that. And when demand is highest? You drown.
I lived this life as a freelancer and an agency owner for many years. I know exactly how the cycle happens, which decisions keep you stuck in its grasp, and the decisions you must take to escape.
It's not easy, but if you can do the following five things, you will find your work more fulfilling, have a better working relationship with clients, and dramatically improve your financial security.
This is your four to six month escape plan:
Step #1: Start charging for every deliverable (no more charity work)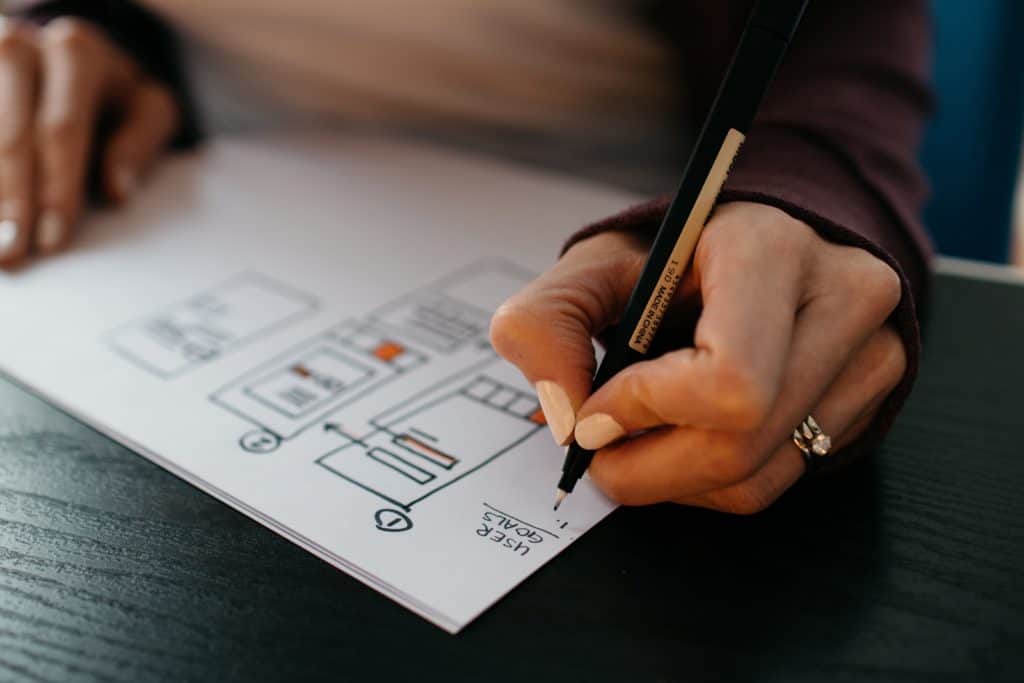 If you don't have money left over at the end of every project, you'll always live project-to-project. The math doesn't work any other way.
How do you get more money? Most people say, "Raise your prices." And yes, that's an important step we'll discuss later, but there's a more important first step.
Instead of rushing to raise your rates, start charging for the deliverables you're not currently charging for.
Novel concept, I know. For some reason, many freelancers and agency owners like to do free work. Charity work, if you will. And if you're living project-to-project, that needs to stop.
If you find yourself "throwing things in" during the sales process just to appease the client or land the deal, you're doing charity work.
If you allow too many rounds of revisions and iteration, you're doing charity work.
If you add extra functionality after a client call or an email exchange, you're doing charity work.
If you do extra work to "make things work" after a planned iteration presents additional challenges, you're doing charity work.
If you're not charging for project management, you're doing charity work.
You can't afford to do all this. This is why you're living project-to-project!
If you want more money left over at the end of a project, stop willingly doing free work.
Action step #1: Audit your current or next project and write down every task you find yourself doing that you didn't explicitly bill for.
Example: "Built a contact form for the contact page and forgot to bill for the form creation. Also added two extra fields and some conditional logic and email routing the client wanted that we hadn't discussed."
Action step #2: Commit to billing for work like that on the next project.
Note: This might require being more granular in how you scope projects. If you want to see how I do it, I have a training lesson covering project scoping and pricing and my full price list in the Inner Circle.
Step #2: Implement "change orders" to eliminate or profit from scope creep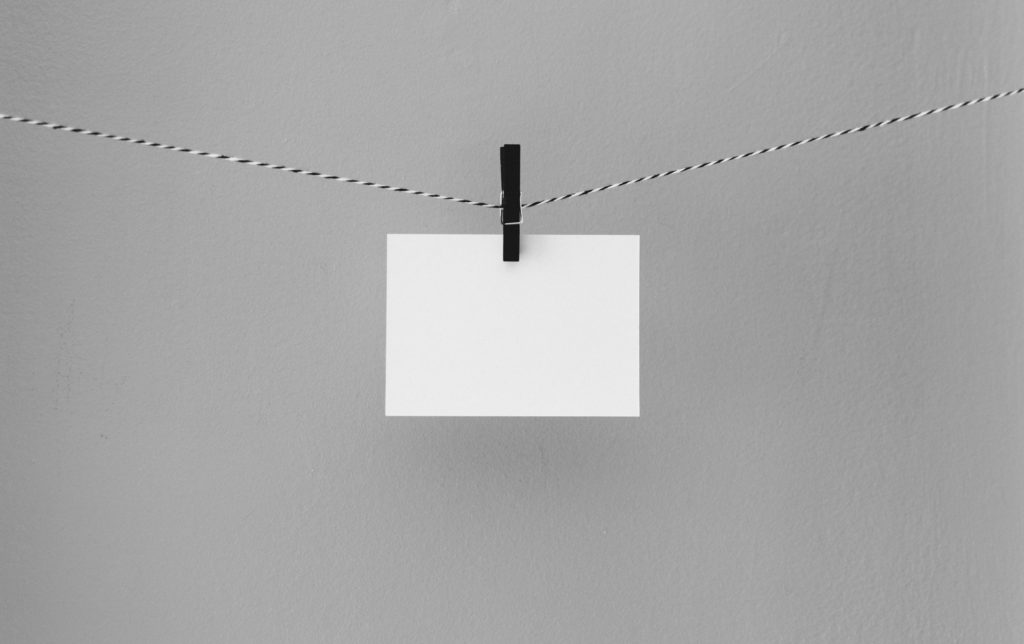 A lot of free work is "hidden," which you can reveal with a deliverables audit. Once you uncover all the hidden work you're doing free of charge, you can start charging for that work going forward.
Another common cause of free work is scope creep, which should be obvious. Scope creep is when the client asks for additional work or major changes you didn't discuss previously.
To stop living project-to-project, you must change how you view scope creep. This is a mental shift from "I hate scope creep" (what most people say) to "I don't mind when a client attempts scope creep."
People hate scope creep because they don't have a plan for it. Thus, they get sucked into doing free work. I don't mind scope creep because I have a plan for handling it. If the scope creep happens, I make more money. If it doesn't happen, then we're back to where we started, no sweat off my back.
The plan to handle scope creep is called a change order. It's very simple.
The client requests changes or additional work
A change order is created with the cost of the new work
The client accepts or rejects the change order
A change order is just a form that lists the new requests, the amount they'll cost, and the effect on the timeline. If the client signs it, you do the extra work and make more money. If the client rejects it, the project continues as previously discussed.
It's easy to implement, eliminating the free work issue and the negative emotions surrounding scope creep. You can probably find some examples of change order forms online, but I posted the exact one I use in the Inner Circle.
Step #3: Stop using a milestone payment structure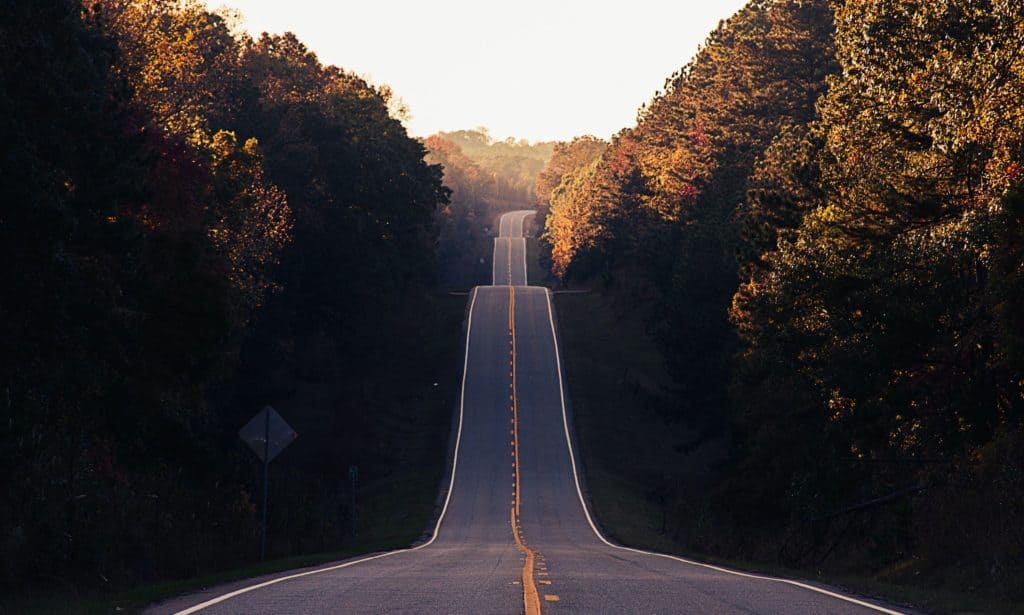 "Milestone payments" are a common payment structure in the freelance and agency world. Here's an example of a typical milestone payment structure:
25% upfront
50% at the halfway mark
Final 25% after launch
I'm quite surprised that this payment structure is so popular because it's a terrible arrangement and badly affects cash flow, total revenue, and timelines.
It's such a bad payment structure that I wrote a detailed 1800-word article on how milestone payments don't make sense for web design projects. Instead of rehashing all that here, I encourage you to read that and implement the recommended changes to your payment structure.
Step #4: Raise your prices by 50% in four increments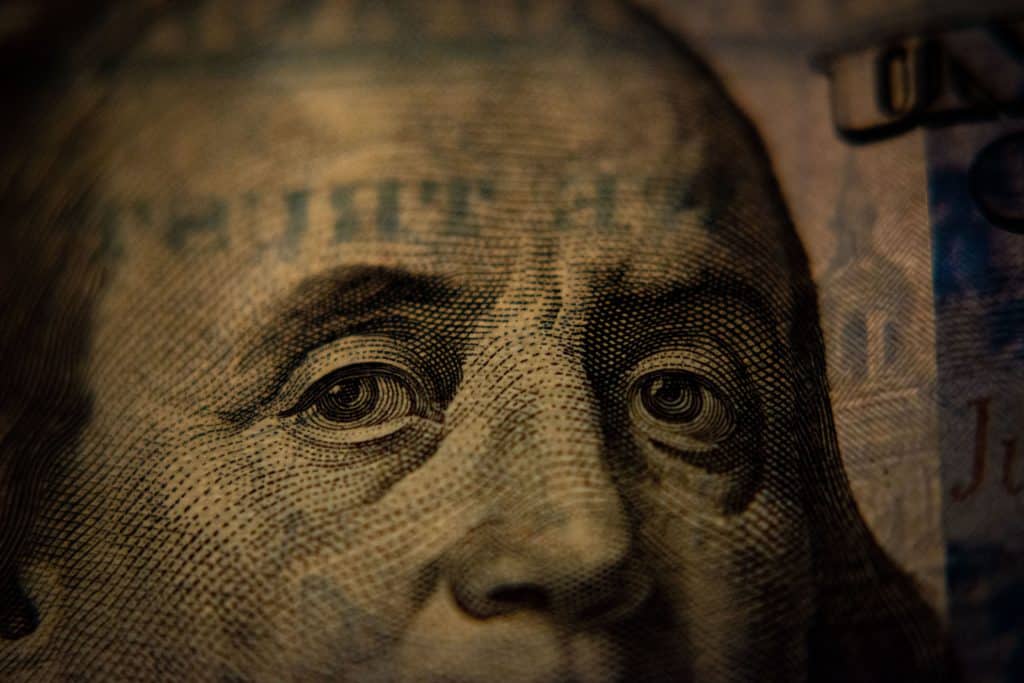 We've finally arrived at the "increase your prices" step. This is the step you've probably heard before, so I will ensure there's a little more meat on the bone for you to chew on.
Most creatives price wrong. They use one of the following models:
Cost-Plus Pricing: Add up expenses and add markup.
"Feels Good" Time-Based Pricing: Choose an hourly rate that feels good.
Competitive Pricing: See what your competitors charge and charge a little less.
None of these are any good for creative work.
For starters, anything based on an hourly rate reduces you to a commodity and is patently unfair to creatives. Why? Because a talented creative can do something in an hour that an unskilled person wouldn't be able to create ever, even when given an unlimited timeframe.
There's an inherent value in what certain creatives can do. There's also a massive variance in value to the business depending on what they want and need. If a task is more valuable to a business, we should charge more to handle that task.
You'll often hear this pricing philosophy referred to as "value-based pricing," but I don't advocate for a pure value-based model. Instead, I prefer a model that takes the following into account:
Profit
Time
Expenses
Marketing
Value
Notice that profit is first. This is because I follow the Profit First philosophy of business and accounting. It's a truly game-changing model, but that's already been covered elsewhere.
The bottom line is that most creatives' pricing is too myopic. This is why you rarely have any money left over at the end of a project and need to race to land the next one.
We don't need to do a master class on pricing to start to turn things around for you. The action step is simple: raise your prices by 50% in four increments.
Look at your average deliverables for your average project. If that average project price is $2,500 for those deliverables, you will start charging $3,750 for the same deliverables.
You don't need to make this jump overnight (though you certainly can). If you'd rather increase incrementally, here are the steps:
Increment #1: Profit Increase (10%)
Regarding the Profit First philosophy, the first increase you'll make is a 10% increase for immediate profitability. At a $2500 project price, this will put $250 directly into a "profit" account you won't touch. You can watch my Profit First training if you want to know what that account is for and why we're doing this.
This isn't a ton, but it adds up quickly as you complete project after project. And, of course, if a project comes in at a higher price, you'll add bigger chunks of profit. A $7500 project would add $750.
This is a mandatory change you need to make immediately.
Increment #2: Contract Help Increase (15%)
To be a true business and not a glorified job, you need to begin to remove yourself from specific work in the business. For example, if you currently do UX, UI, and dev for every project, you need to find someone to take over one of those three things (the one you're least good at).
You can't do that with your current pricing, or you'll go broke. But you can easily do it if you charge accordingly. That's what this 15% increase is for.
Really, this needs to be 30%, but you might not be comfortable with a 30% jump from one project to the next. So, do 15% for this project and continue tackling all tasks independently. Then…
Increment #3: Second Contract Help Increase (15%)
…Make the second 15% increase allocated to contract help as well. Now you have an extra 30% that you can use to pay someone else, and it takes no additional money out of your pocket.
The projects you used to charge $2500 for are now billed at $3250. You now have $750 to hand over to a developer, for example, to take a big chunk of development off your plate.
"Kevin, that's not enough!"
Exactly! So tell me why you're charging $2500 for a web design project.
Anyway…
Congratulations, you just bought back your time, something all smart business owners are adamant about doing whenever possible! This is the first step toward "working on your business instead of in your business."
Increment #4: Marketing Increase (10%)
The last increase you need to make is dedicated to marketing and growth. All businesses need consistent marketing to grow and thrive. You tell your clients this, but if you're like most creatives, you don't follow your own advice.
Why not? Because you can't afford it!
It's a simple fix, though. A 10% increase on a $2500 project gives you 250 dollars to push directly into marketing.
"Kevin, that's nothing. That won't even buy a decent Google Ad for a month."
Thank you! So tell me again why you're charging $2500 for a web design project.
The point should be clear, though, that what you charge for Project A needs to fund the acquisition of Project B. Marketing isn't a cost you have to absorb – it's a planned expense covered by your standard pricing.
The easiest way to make these increases is project-by-project. Every next project you land should have the increase baked into it.
You'll be in much better financial shape once you make these four incremental increases.
Step #5: Set a project minimum & stick to it no matter what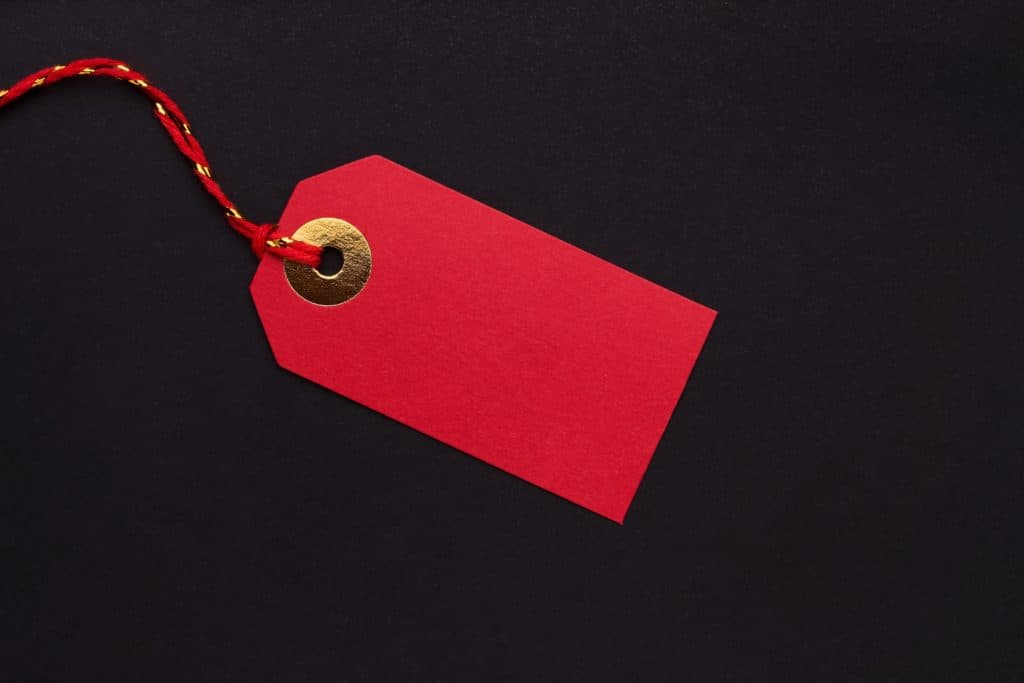 This will probably be the hardest tip to implement because it will appear to cause a direct hit to cash flow as you turn down some projects. You won't want to do it, but you have to.
See, most creatives fall into the trap of saying "Yes" to the next dollar, regardless of whether it makes economic sense. "I need this project! I have to pay my bills!" they scream.
But taking a $1500 project isn't the answer to paying bills. It isn't the answer to growth and freedom, either. It's the exact behavior that keeps you stuck in the cycle.
As you saw in the last tip, you probably objected to the $750 we allocated to contract help, the $250 we allocated to profit, and the $250 we allocated to marketing.
If those numbers seem small for those things, it's because they are! This proves that $2500 is an insane price to charge for the kind of work we do. And, more importantly, for the level of value we provide to businesses.
You can't sustain a business on $250 in marketing dollars and $250 in profit, and $750 for contract help. And you can't rely on volume to help because "volume" and "creative" don't go well together.
Trying to solve money issues with volume increases is a perfect recipe for burnout, divorce, or both.
Given this fact, you must start rejecting projects that don't make economic sense. If the math doesn't math, you have to say, "No." And the math doesn't math at $2500 for a website, my friend.
Alas, you need to make the pricing adjustments we discussed earlier, consider the value baked into your work, and arrive at a project minimum that makes more sense.
Next, you must commit to yourself that you'll never take a project that isn't at least equal to your minimum. No matter how badly you need the money. No matter what bill needs to be paid. No matter what emergency springs up.
Why? Because every time you say "Yes" to a project that doesn't make sense, you say "No" to one that does. If you don't have any other opportunities, you're saying "No" to finding one. Remember, this below-minimum project doesn't actually help you. The hole you're in doesn't get smaller. It doesn't even stay the same size. It gets deeper.
The only way out of your hole is to take projects that at least pay your project minimum. You must spend every waking minute finding and landing those opportunities. Nothing else gets in the door.
What about recurring revenue?
Most advisors would encourage you to add recurring revenue sources to your business as quickly as possible. Website management fees, marketing retainers, etc., are all popular examples of recurring revenue in the agency world.
While this is a smart strategy, it doesn't fix the common problems that are inherent in project-to-project businesses. I believe the problems discussed throughout this article are gaping wounds requiring immediate suturing. Adding recurring revenue is like getting more blood transfused while the gashes continue to bleed out.
So, yes, add recurring revenue. But make sure you do the other five actionable items first.
Wrap-up
Living project-to-project isn't fun, and it's bad for your clients, too. Clients don't want a creative who is always distracted by financial problems and chasing the next dollar.
In fact, knowing this can help you break down some of the mental barriers that cause financial issues in the first place. It's easier to raise prices, issue change orders, charge for every deliverable, and set project minimums when you realize your clients need you to be successful and financially secure.
I'll expand on that as my final point. Most financial problems in business are caused by mental and emotional roadblocks. You charge too little and make too many concessions because of how you think about money and value your work.
It's simple to fix, but not always easy. If you can take the outlined steps, you'll be in a much better place. Good luck!